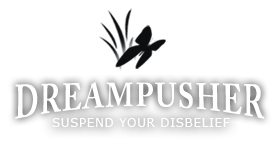 Stockhorn, Switzerland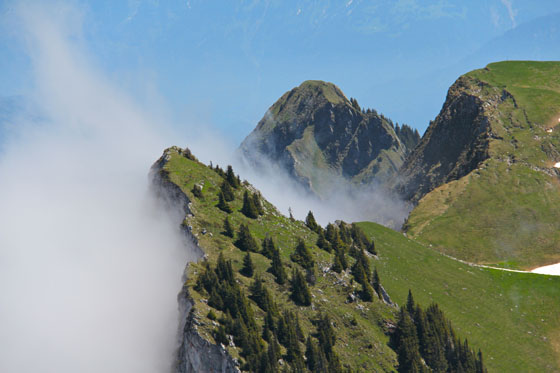 Location: Stockhorn, Switzerland
Date: June 2012
Duration: a few hours
Distance: 700 meters down, 200 up
Transportation: Scarpa Triolet Pro GTX
Viewed: 5968 times
Comments: 1

What a perfect sunny day to hike down from the top of Stockhorn to the lakes Oberstockesee an Hinderstocksee and try a brand new pair of high altitude mountaineering shoes, the Scarpa Triolet Pro GTX.
The longer term goal is discover the wonders of the Swiss glaciers at higher altitude this upcoming summer. Their Vibram sturdy sole is theoritacally not ideal for this kind of casual hike but it is recommended to experiment the shoes a bit to soften them up and form to the feet.
The advice from the locals was simple, 'Forget about the crap made overseas. Buy Italian shoes, made in Italy, nothing else. Either La Sportiva or Scarpa.
After trying many shoes in the store, the Triolet were the most comfortable to my feet. These shoes proudly boast the '100% Made in Italy' logo. I'm glad to see that if one wants quality, that is still the way to go.
The first moments of the hike down Stockhorn confirmed that feeling of great comfort. I was expecting shoes way too stiff and heavy for this casual hike but it all went surprisingly easy and smooth. The Triolet are nicely cushioned and I quickly forgot I was not wearing my usual trekking shoes.
Lake Thun
Gentiane de Clusius
Lake Oberstockesee
Pédiculaire verticillée (Pedicularis verticillata)
Tough climb above Hinderstockesee
Gantrisch
The frogs in Oberstockesee are amazingly friendly. Kids just have to drop their hands into the water and the frogs swim toward them, grab their hands and hold onto them like a monkey on a tree.
Frog in Lake Oberstockesee
Time to check out the Gore-text waterproofing of the new shoes, plunging both feet underwater inside the cold waters of Oberstockesee all the up to the ankle.
Appart for the welcome feeling of freshness that managed to get through the shoes, both feet remained dry.
Lake Hinderstockesee
Verdict, excellent first experience with the Scarpa Triolet. After a few hours of hiking the 700 meters down to the gondola middle station, I felt like I need a few more short hikes like this one to feel perfectly adapted to the shoes. Only then will I be able to take them up to the Jungfraujog for an actual glacier adventure.
Below is the
map of the hike down Stockhorn
. We went up from Erlenbach to the top via the cable car and hiked down to the middle station.