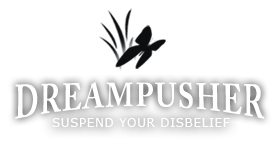 Mauritius then and now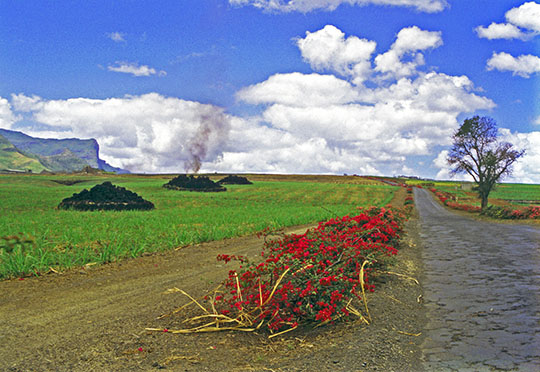 Location: Mauritius
Date: October 1992, December 2013, December 2015
Duration: A lifetime
Viewed: 3327 times
Comments: 3

Another great trip on a beautiful island, Mauritius this time. This story started years ago, back in October 1992. Way before the digital camera era. The photos, shot on 35 millimeter film, had remained engraved for many years in my memory, until another trip back there in 2013, which brought quite a few surprises and made me feel the need to go back to these shots. They were digitized shortly after that second trip, 20 years later, hence the look and feel of the images.
Apart from the general obvious beauty and peacefulness of the island a few things had struck me at the time of the 1992 trip.
First, the roads. The most vivid memory I had and still have about Mauritius was how nicely the roads were bordered with bougainvillea trees of various colors, on the two sides of the road. It was a continuous feast, extending as far as the eye can see, especially on the road that lead from Quatre Bornes to Flic-en-Flac, where the majority of the late afternoons and nights were spent in a quiet and peaceful house.
The other aspect was about the road conditions. It took quite a while to move from a place to another. Many potholes, fixed on a case by case basis, made the pavement quite bumpy. Driving a mini-Moke at the time, a car with a sporty suspension, which made sure to keep your butt constantly informed about any irregularity the wheels would encounter on the surface of the road, driving slowly was no an option. It was a must. This had the benefit of never missing a viewpoint. 20 years later this turned out to be quite valuable.
In 2013 I was looking forward to those roads. Not so much the bumpy aspect of them but their beauty. 20 years had brought a lot of changes to the island and in the process, roads got wider. Except for the smaller roads, the bougainvillea trees had mostly disappeared from the roads' shoulders. The one connecting Quatre Bornes to Flic-en-Flac had become wide, smooth, and comfortable but was also lacking its original colorful bougainvillea trees. That is likely why I didn't have the reflex to snap another photo of that road in 2013. I actually suddenly doubted I had seen that road that beautifully decorated in the first place, thinking my memory was embellishing this distant reality. The scanning of these images when I got back home, lead me to post these images these many years after the facts.
It's quite possible that some pictures' locations are misnamed. In total doubt, sometimes they are simply missing.
I realize that I most often only snap images of the wild life and landscapes, and not so much of the street life. Flic-en-Flac had changed dramatically, way bigger, was denser, more hotels and restaurants, but I sadely have no photo to compare it to.
If my memory is correct there used to be only two restaurants. A small creole shack, which took me a while to find again, but it's still there and is still excellent.
There was also a Chinese restaurant, excellent too. Still there in 2013 too, but was closed for the holiday.
Further away along the same shoreline near Bel Ombre in 1992
The formerly lonely road is now bordered my the Hotel Sofitel So Mauritius Bel Ombre
Britannia Sugar Factory
Flic-en-Flac
Road connecting Quatre-Bornes to Flic-en-Flac in 1992
The sugar cane fields are gone, no more controlled fire. The stacks of basalt boulder are also gone. In 2013 I only spotted a few remaining ones on the other side of the island on the way down to l'Ile aux Cerfs.
This was such a surprise to me, that I did not think about making a photo from what used to be such an amazing vantage point.
Further down the road behind me, the formerly quiet and desert intersection now boasts a shopping mall with American style fast food restaurants. A Kodak moment I chose to ignore. There were many more other nice spots to focus on instead.
So fortunate to spent those days at my friend's local house in Flic-en-Flac, it was even more fortunate to come back in that same house 20 years later, avoiding entirely the hotel experience and fully enjoying the local lifestyle.
The little house in Flic en Flac in 1992
The South Shore
Most likely going up the hills, on the road connecting Maconde to Chamarel
Chamarel
Near the Tamarin Salt Fields
Tamarin Salt Fields
With the morning light, the lagoon around l'Île aux Bénitiers and its colors offer quite a different experience
2013
1992
1992
2013
Black River Gorges Viewpoint
Approaching the Mare aux Vacoas
Mare aux Vacoas
Trou aux Cerfs volcano in Curepipe
Grand Baie
In 2015 with a big shopping mall on the shoreline, relatively nicely integrated with the surroundings
Ile aux Cerfs
The island has remained roughly the same, except for the many Christmas season tourists. It was definitely more quiet in october 1992.
The giant tortoises were not there anymore in 2013. We found some at Chamarel. Did they simply get moved there?
Jardin de Pamplemousse
Giant Lilies
Désespoir du singe
Time to leave
Île aux Aigrettes
(3) COMMENTS
On February 15, 2018 - 09:08 (GMT) from Hamza (Pakistan):
so many beautiful pictures , glad to see such amazing collection here
On November 7, 2016 - 10:13 (GMT) from medusa:
Voila voila. moi j'y vais pour chercher une baguette de pain et j'y reste 1h... ;-) superbes photos et intéressant avant / apres...
On December 10, 2015 - 06:48 (GMT) from Eick:
Top Level! :P J'adore! Hate d'y etre encore avec toi/vous! :P
(tu t'es trompe de job! ;))
ADD YOUR OWN COMMENT