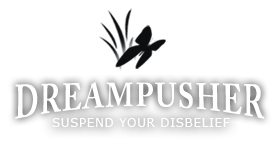 Kauai, Hawaii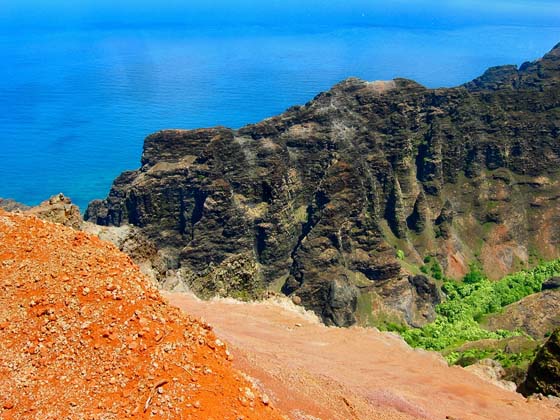 Location: Kauai, Hawaii
Date: August 2005
Duration: one week
Viewed: 39563 times
Comments: 5

One week in Kauai, Hawaii, flying over the Na Pali Coast and Waimea Canyon in a helicopter, swimming with sea turtles at Tunnels Beach or enjoying the view at Kalalau Lookout in Koke'e State Park.
Here are a few photos of this trip on one of the greenest islands on the planet where a lot of Hollywood movies have been shot like Jurassic Park and Raiders of the Lost Ark to name a few.
Several photos were made while hiking the Awa'awapuhi Trail in Koke'e State Park.
It is 3.1 miles one way downhill (6.2 miles roundtrip), starting at 4,120 feet of altitude and reaching 2,500 feet at the lookout that dominates the Awa'awapuhi and the Nu'alolo valleys.
The vivid redish cliff that dominates the ocean is were a scene from the movie Six Days, Seven Nights was shot, when Harrison Ford loses it as he and Anne Heche reach the cliff thinking they were on a different island.
Tunnels Beach near Haena Park
Kalalau lookout in Koke'e State Park
On the way down Highway 550 from Waimea Canyon
Kauai North Shore
Kauai North Shore
Male Northern Cardinal at Tunnels Beach
Female Northern Cardinal at Tunnels Beach
Helicopter Ride inside a canyon on Na'Pali Coast
Na'Pali Coast
Honopu Arch in Na'Pali Coast State Park
The slopes are virtually vertical
In Allerton Garden
Taro field
Rainbow near Princeville
Palette of vivid colors
Awa'awapuhi loop trail
Na'Pali coast from Lolo Vista
Stunning
One step away from a fun ride downhill
Na'Pali Coast
Nu'alolo Valley
Royal Poinciana Tree
(5) COMMENTS
On July 29, 2013 - 04:54 (GMT) from Lani Meneses:
We just returned from Kauai and took both the Island Helicopter Tour and the Na Pali Raft Cruise and the views were breathtaking.

On January 13, 2013 - 07:31 (GMT) from Omar:
سبحان الله
Glorious is the Creator of this endless beauty!
On April 26, 2012 - 18:05 (GMT) from Margie:
Gorgeous! have been there twice and BOTH times so overcast rainy and windy were not able to make the trek. Even the tour boats were shut down. Someday I'll see Na Pali!. Thank you for posting these beautifullllll images.
On December 3, 2010 - 05:21 (GMT) from Rory:
EXCELLENT PICS! TUNNELS BEACH VERY NICE> WAIMEA CANYON AIRPLANE TOUR PERFECT
On October 14, 2009 - 18:39 (GMT) from Dr G (France):
Aywah! zwîn! zwîn bezzâf...
ADD YOUR OWN COMMENT