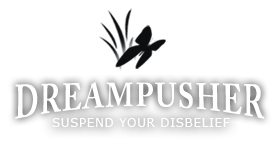 Bike & hike in Monterey, Pacific Grove & Carmel, California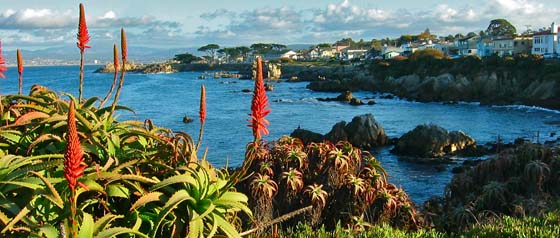 Location: Pacific Grove, Monterey, Carmel, California
Date: Thanksgiving 2006
Duration: four days
Distance: 20 miles
Transportation: car, bike, foot
Viewed: 7027 times
Comments: 1

Four days in Pacific Grove for the Thanksgiving Week-End 2006.
We left San Francisco on Novembre 23rd, drove down Highway 1 to Pacific Grove and spent four days hiking on the shore trails and biking on the 17 Mile Drive between Monterey and Carmel, through Pacific Grove and Pebble Beach.
Pacific Grove happened to be a great location to spend these few nights as it was a very quite location and a short walking distance to the shoreline at the tip of the Monterey Peninsula. It's easy to come enjoy the sunset on the Pacific Ocean and listen to the sound of the waves breaking on the shore.
Evenings are a bit too quite though in terms of access to any kind of restaurant. Driving towards downtown Monterey remained the only solution for late dinners. Therefore it's tough to just drop off your car and forget about it.
The Sunset Inn motel provided a complimentary breakfast that was enough to get us started until lunch time.
On the trail through Spanish Bay
Surf spot in Spanish Bay
Spanish Bay resort
Spanish Bay golf course and resort
Spanish Bay golf course
Spanish Bay Beach
Spanish Bay shore
Monterey Peninsula Recreational Trail
Monterey shoreline
Beginning of Sunset Drive in Pacific Grove
Ocean front property along Sunset Drive in Pacific Grove
Near the Municipal Golf Links
Around Spyglass Hill Golf Course
Along the shore on the 17 Mile Drive
Around China Rock
Cypress Point as we approach Pebble Beach
Fanshell Overlook
Bird Rock
Downtown Carmel
Lovers on a bench in downtown Carmel
Cormorans In Monterey
Seagull in Monterey
(1) COMMENTS
On January 16, 2013 - 16:53 (GMT) from Kristine:
Thank you for sharing your pictures! I have downloaded most for my screensaver as they remind me of home. I grew up in Alameda and now live in Michigan and haven't been home in too long -
Also, thanks for the tip about the Sunset Motel. My Sweetie and I are hopefully traveling the coast soon and I will keep this in my file.
You should try out the coastline of Lake Michigan in Michigan..lovely but saltless :) Up by Sleeping Bear Dunes is breathtaking.
Thanks again,
Kris
ADD YOUR OWN COMMENT