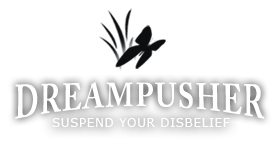 Everglades, Key West, Florida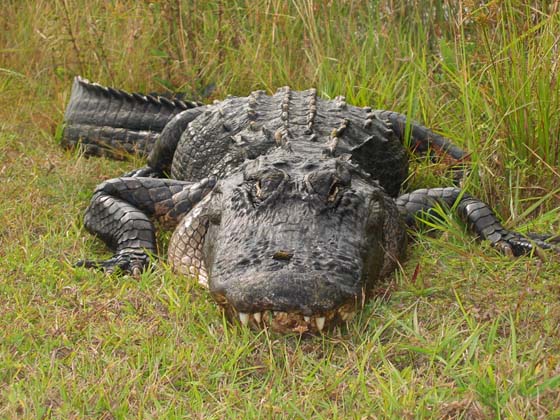 Location: Florida
Date: December 2003
Duration: one week
Distance: 500 miles
Transportation: car
Viewed: 16520 times
Comments: 3

A one-week trip in Florida, visiting the Everglades, driving to Key West, swimming with manatees in the North and dolphins in the keys.
Swimming with Endangered West Inidian Manatees
A long drive from Miami leads to Crystal River on the west coast of Florida, 80 miles north of Tampa.
There, people can swim with West Indian Manatees. It's well organized, presumably to avoid abuses since these manatees are so soft and quite.
We arrived late at night and slept in Homosassa Springs where we spotted a few armadillos.
I had never seen these animals before and did not even know they were living there. I just walked in the dark with my camera and the flash on, approached it and snapped the photo. It's only then, that to my surprise, I discovered the armadillo that was digging in the dirt.
Armadillo at night in Homosassa Springs
Endangered West Inidian Manatee in Crystal River
Seeing manatees in the park can be difficult because the water is not crystal clear as it is in springs where manatees are most often thought of living.
This puts the manatees are great risk for collision with boats and other injuries.
Since it is difficult to spot them underwater from the surface, care must be taken to look out for them nearshore, as well as in the open and mangrove-lined waterways.
The Everglades National Park has shown some interest in this work in the context of helping them show visitors the beauty of the park and, in the case of the West Indian Manatee, how careful we need to be when in the field because of how difficult they can be to see.
Everglades National Park
Then, a long 500 mile drive south towards Key West with a few stops in the Everglades National Park. Encounters whith countless alligators, pelicans and other wild birds.
Baby alligator hidden in the plants
The emerald green eyes of the double crested cormorans in the Everglades were absolutely stunning
A blue heron hunting
Turkey vultures waiting for their prey
As seen in the next picture, I spotted a large snake that did not seem to be native to Florida.
After reporting the finding to a park ranger I was told that I had made a mistake, that it was something else since the description did not match any species that could be found on location.
I fortunately managed to snap a picture of that snake, which I could not show at the time to the park ranger because of technical reasons.
Once back home, I managed to finally see the photo and here it is. It seems to be a reticulated python or a Burmese python. Either way they are not native to Florida, but rather the rainforests of Asia. Since I saw this one on its own, it must have been someone's escaped pet. These guys can grow to more than 20 feet long.
Reticulated python or Burmese python in Everglades National Park
Here's a quick update from 2009. I recently read on cbsnews.com that a Python hunt is underway because the Everglades are infested with pythons.
"It's unclear how many pythons are prowling in the wild across South Florida, but state wildlife officials estimate there are at least tens of thousands.
The following photo shows a trail where we wanted to hike. The sign was quite funny and felt kind of useless.
Trail closed due to high water?
A large alligator was resting on the grass. Being only equiped with my small point and shoot camera I moved closer to get the following picture. Snapping this photo just a few feet away from this large alligator was exciting and scary. At some point I was a bit too close and a long and deep grunt made me understand that I had to back off.
A reader from Australia later told me that if it had been a saltwater crocodile, he could have, and would have covered the distance between us in a fraction of a second. This lines and photos would probably never been posted in that case. Something to keep in mind.
Florida Keys
Heading south for Key West, crossing the famous but kind of boring Key Largo, stopping at Marathon to swim with dolphins at the Dolphin Research Center.
That was quite an experience. A bit too brief to my taste, but feeling the power of beeing pulled by a dolphin through the water is a unique sensation.
Dolphins at the Dolphin Research Center in Marathon
Fun cruise along the seven mile bridge where the scene from the movie True Lies with Arnold Schwarzenegger and Jamie Lee Curtis was shot.
Key West is reached soon after that. It is by far the nicest place of the keys and way more interesting than Miami.
Pelicans drying up their wings near Key West
Port of Key West
There were cuban cigars for sale all over the place. The 'funny' thing is that because of the embargo on Cuba, cigars cannot be imported from there so they are not really cuban made and cannot be called cuban cigars, but the tobbacco or the seeds often comes from there via other countries.
Some cuban Florida residents then make the cigars.
Politics can really lead to weird things. Key West is closer to Cuba than it is to Miami.
Duval Street is were most of the animation happens late into the night. Shops stay open late, ice screams, pinacoladas and food are often excellent.
Duval Street in Key West
(3) COMMENTS
On April 21, 2011 - 06:29 (GMT) from Dreampusher:
Hello Renee,
At the North entrance, there's a paved road for pedestrian and bikes only and we remained on that paved path
The photos were all made along that paved path and there are many alligators along the way, babies and adults. They were all pretty static if you leave them alone
Having a 2 year old myself I would have to have him up on my back all the time because if he runs towards one of them the end result might not be fun. Just a guess.
I saw many families visiting the park though. I guess it's really a question of remaining in close control of the kids like when we cross a busy street.
Yes, the wild life was really close to us. Alligators were sometimes sleeping along the path or even on the pavement.
I had only a small digital point and shoot camera.
As noted, one of the photos had a subject distance of 1.642 meter (5 feet)
So, no big zoom required here, it's all right there in front of you.
Clearwater to Key West is a long drive, it would all depend on how much time you have.
In the keys, some of them are famous because of the movies, but Key West was my personal best experience.
I guess sailing in the keys would be a lot of fun, maybe some other time.
On December 25, 2010 - 19:40 (GMT) from Renee (United States):
Nice pics! Is it safe to tae a kid on the nature trails in Everglades Park? I'm a bit afraid of us getting attacked by a gator! Were they really that close to you...or do you have a great camers zoom? We are planning on the drive from Clearwater to Key West...any suggestions for activities, sites to see, places to stay are appreciated. Thanks
On November 8, 2009 - 23:31 (GMT) from Ben:
I like the "trail closed due to high water", that's quite funny :)
ADD YOUR OWN COMMENT