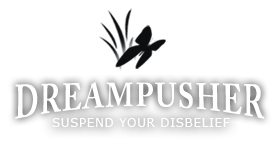 Deer mating season in San Rafael, California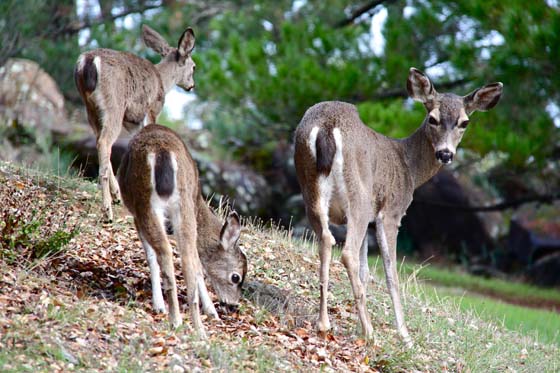 Location: San Rafael, California
Date: November 2010
Duration: one month
Viewed: 7350 times
Comments: 5

Thanksgiving is approaching, meaning it is also the deer mating season. Bucks can barely focus on anything else but the females that surround them. Because of this situation, that's the time of year when lots of accidents occur on the road due to deer crossing.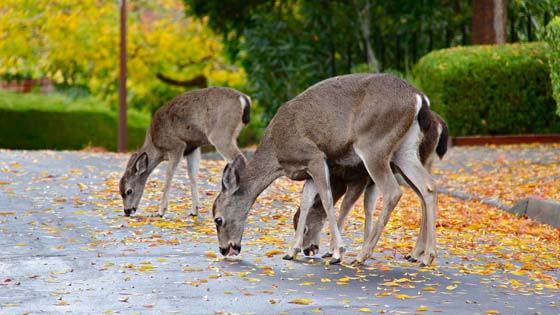 Deer eating fallen automn leaves on the pavement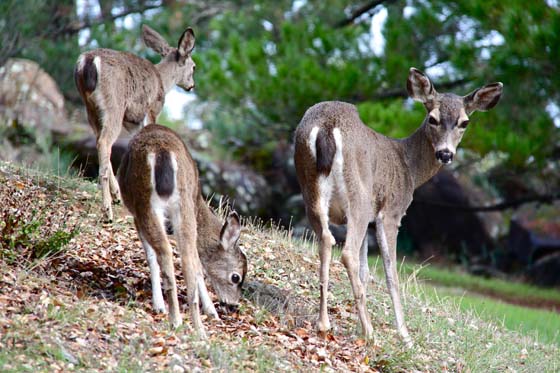 Female deer with her two fawns from May last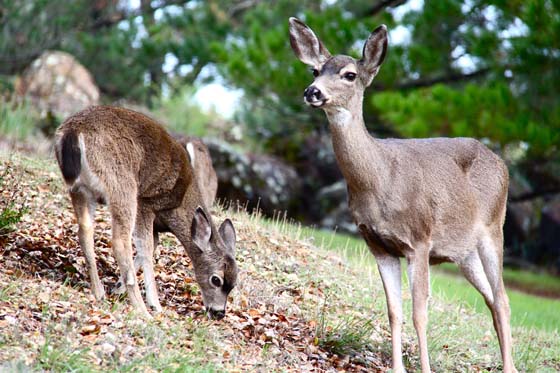 Female deer intrigued by some noise coming from the bushes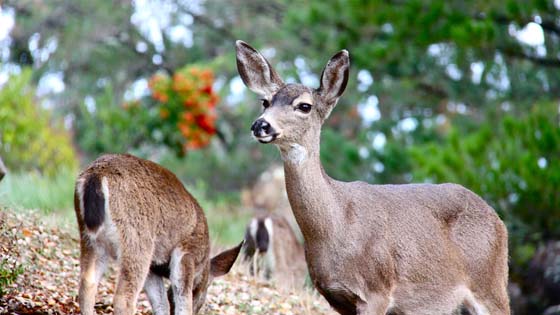 It looks like a buck is coming up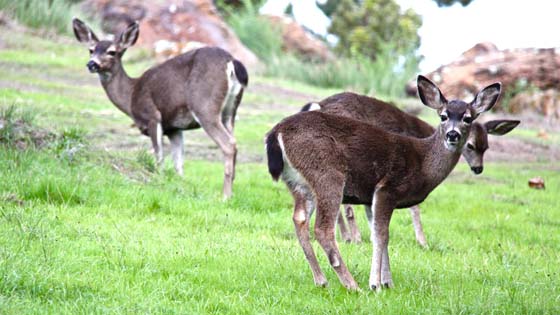 Winter fur already quite thick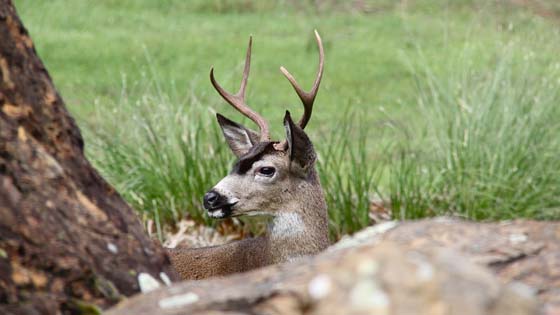 Buck approaching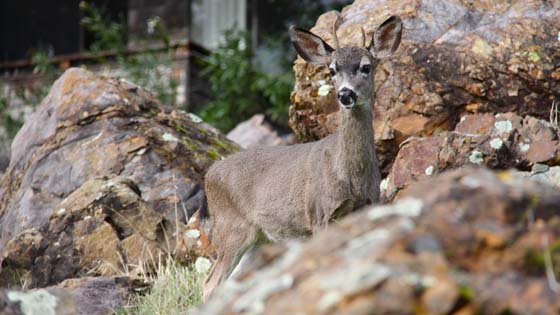 Young buck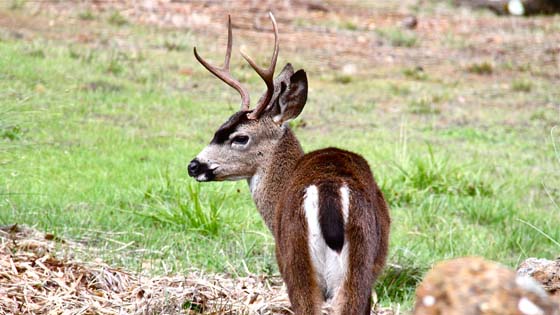 Older buck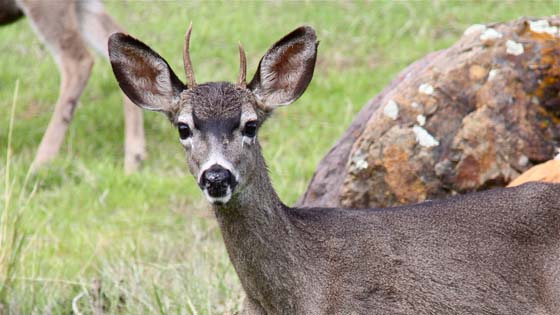 I don't stand a chance against the older guys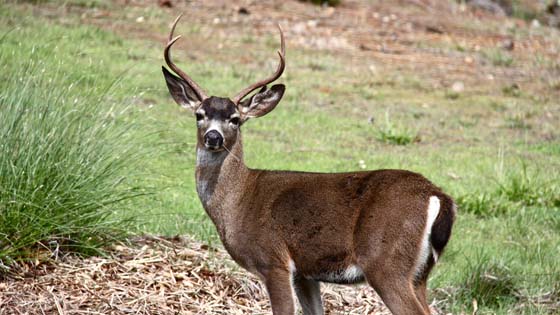 Male deer keeping a safe distance from the observer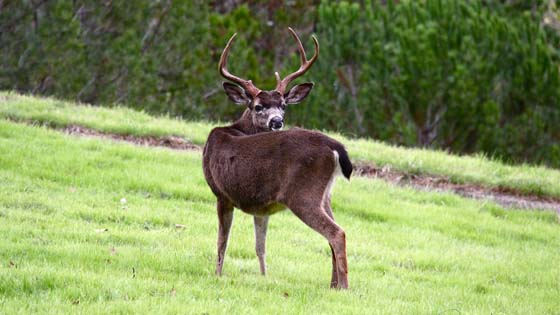 Oldest guy on the block today
Keeping the rookies away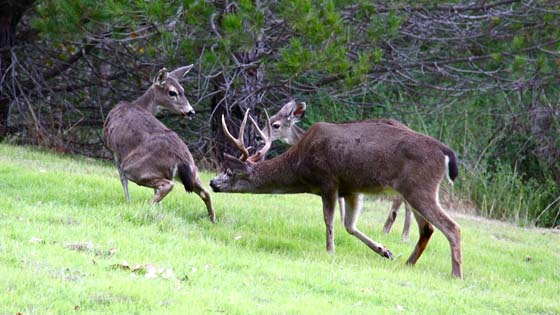 Close encounter of the female kind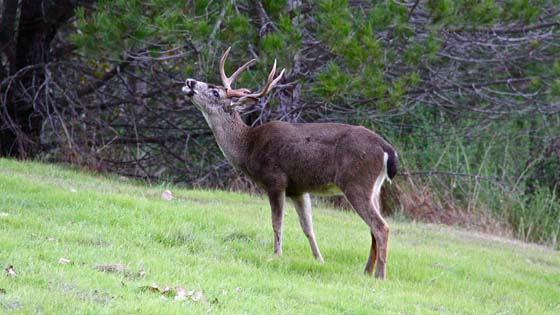 Thanksgiving is upon us
Ladies, we have some work to do
Then, I'm off for another 10 months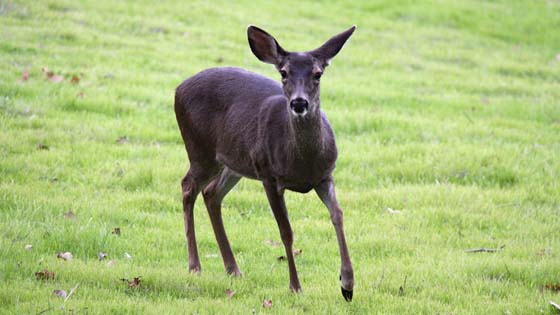 Female deer
(5) COMMENTS
On February 4, 2014 - 02:00 (GMT) from Robert Lemay (United States):
Hello, I am looking for permission to use your "close encounter of the female kind" photo on packaging for my new deer lure I am selling from my home business. I am not a big company and just sell home made stuff from my house. Thank You . Robert Lemay
On March 1, 2013 - 02:51 (GMT) from Ms. Christine Marie L. Magpile:
RE: Request for Permission to Use/Print Photo
Dear Sir / Madam:
Greetings from Abiva Publishing House, Inc. (APHI)!
Abiva Publishing House, Inc. (APHI) is the pioneer educational publisher in the Philippines. APHI provides quality but affordable textbooks in basic education for Filipino students. One of our authors would like to use the photo you have taken and include it for the Science and Technology textbook of Grade 7 students.
Specifically, the photo which will be used is found on this website link:
http://www.dreampusher.com/deer-november2010/thumbnails/02%20-%20Female%20deer%20with%20her%20two%20fawns%20from%20May%20last.jpg
In view thereof, we would like to request your permission to use and reprint the said photo. We hope to merit your most favorable response to our request. We look forward to receive your reply as soon as possible. Kindly state your permission to allow us to use/print the said photo. Indicate as well other conditions which we need to comply with. Thank you very much for you anticipated support and cooperation. More power in the name of excellence!
Sincerely,
Ms. Christine Marie L. Magpile
Asst. Editor
prodaralingpanlipunan@abiva.com.ph

On November 26, 2010 - 14:36 (GMT) from Medusa:
j'adore .. elles sont trés chouettes ces photos, merci de les partager
On November 23, 2010 - 12:07 (GMT) from oliv:
nous avons presque les mêmes ici; le pire, c'est quand ils sortent
en sautillant à moitié ivres de phéromones des champs de mais
(non, pas ceux de S K ou Night S...)et là, dans ta voiture, tu
pleures : non, tu n'iras PAS au paradis des chevreuils et autres
grands cornus...

On November 21, 2010 - 21:54 (GMT) from Kiki et Annie:
Trop beau !
T as acheté un nouvel appareil ou bien la red one ???
ADD YOUR OWN COMMENT