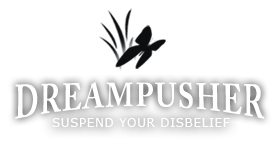 Bobcat in Tennessee Valley, California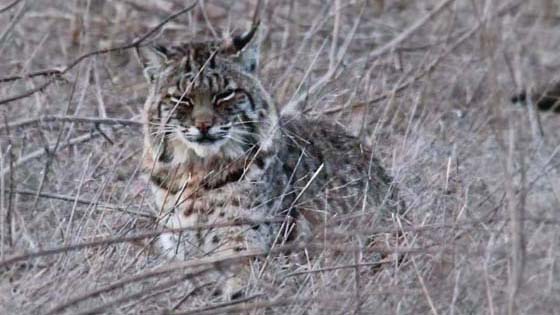 Location: Tennessee Valley, California
Date: November 2010, February 2011
Transportation: hike trail
Viewed: 6678 times
Comments: 3

Bobcat encounters can be quite common in the Tennessee Valley, not far from Sausalito in Marin County.
Here are a few photos made in late afternoon in November 2010 around 4:30 PM. The bobcat was hunting for gophers and then took a little nap while digesting his meal.
The photos made in broad daylight were shot later on in February 2011 around 2PM.
There seems to be no ideal time to spot a bobcat in Tennessee Valley. Early morning, noon, afternoon, late afternoon are all good, as long as the gophers are around and the cats are hungry ... and there are lots of gophers all along the valley to enjoy the show.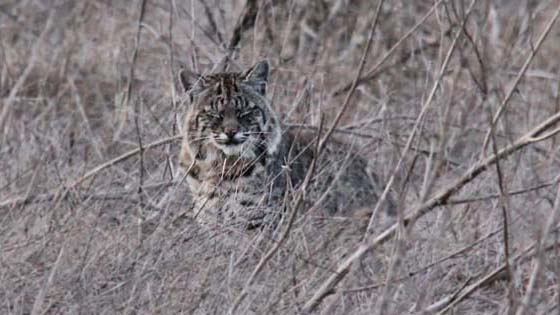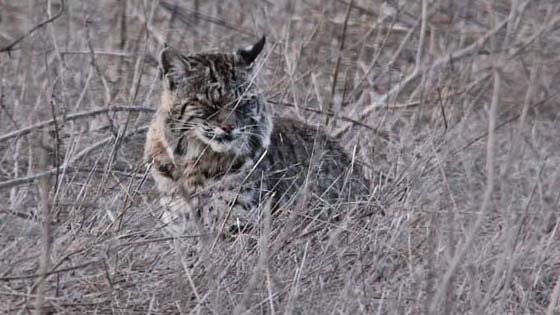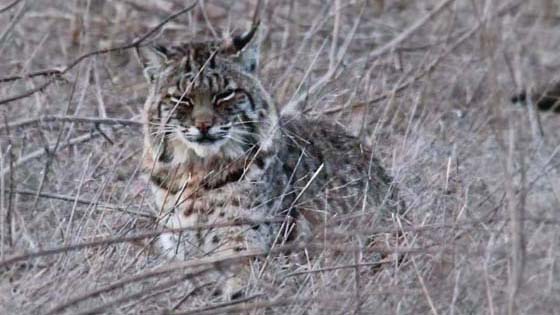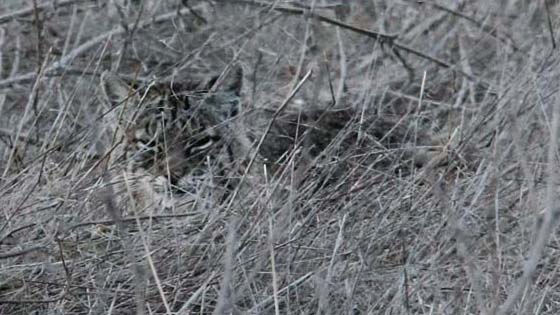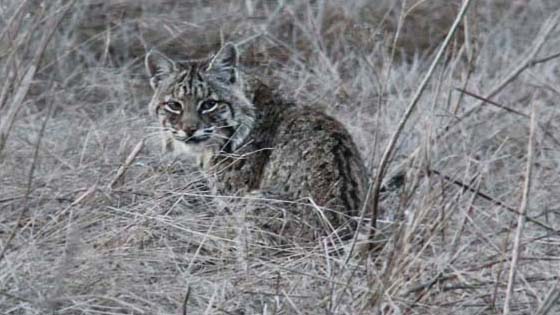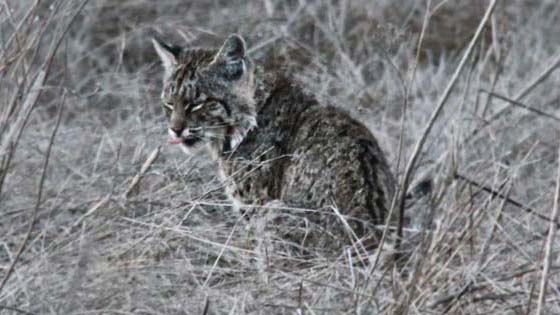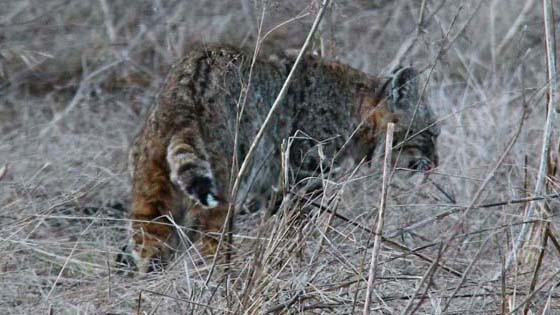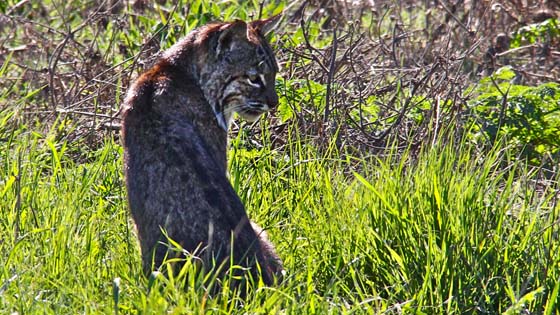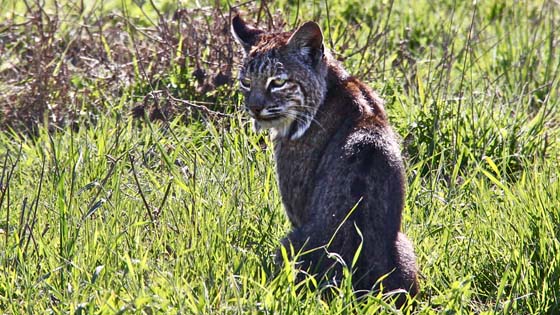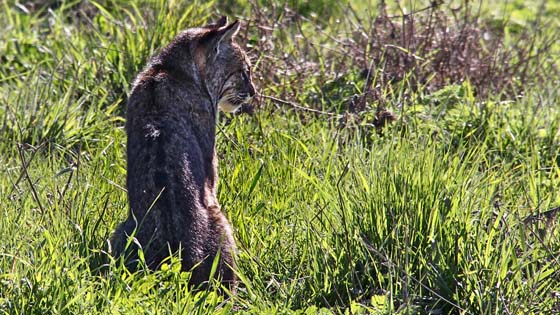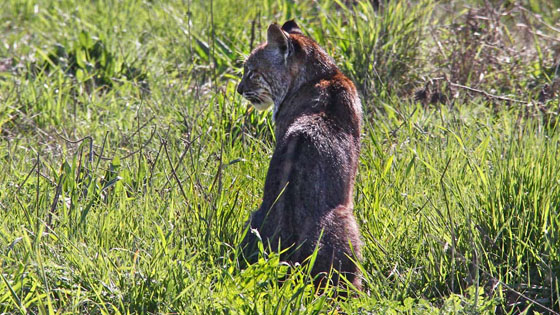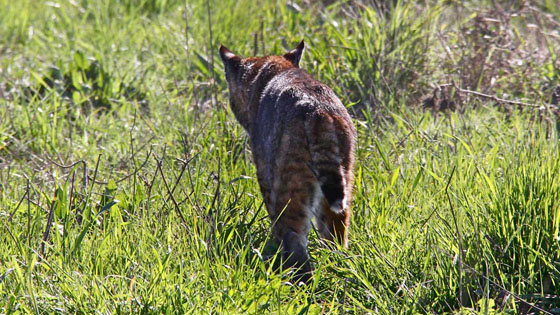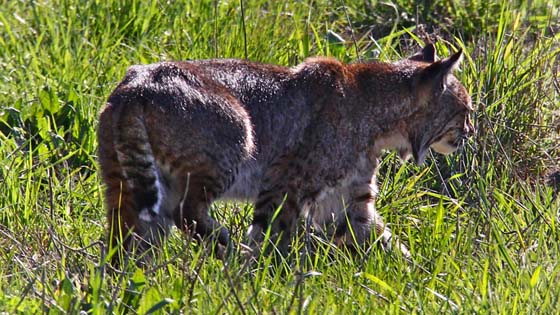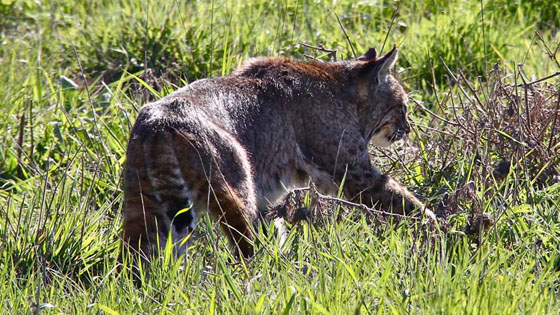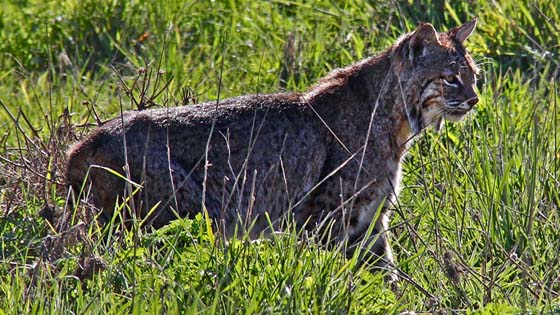 (3) COMMENTS
On April 1, 2011 - 19:06 (GMT) from laura:
beautiful photos of a beautiful animal. I sometimes see a bobcat visiting my my back garden/meadow along the creek in san geronimo, west marin.
On December 2, 2010 - 17:53 (GMT) from Titan:
Top tof, avec 1 red ce serait parfait, y aurait plus de couleurs et contraste mais tu veux pas te lācher 
Bizzzz beau gatou
PS impossible de mettre 4 etoiles
On December 2, 2010 - 13:04 (GMT) from pigdip:
fantastic !
i love those pictures
thanks
ADD YOUR OWN COMMENT